It's been awhile for any updates, but for those of you not involved with Astromech, let me give you a nice update. Turns out, my frame rings on my JAG frame were 1/16" too big for the skins to fit properly all the way around. I was left with the choice of leaving the gap, splicing in some styrene, or finding a local shop to shave 1/16" off the rings. Every shop around here quoted me an astronomical amount to do this, which left me little options. Until....... James stepped in. The title of this post is www.commando8.com and that's largely due to the fact that James stepped in and offered to to fix my frame for FREE! A frame he didn't even produce. James, otherwise known as Com8, is the current producer of fine aluminum frames for your R2 build. He offer's 3 versions of the frames, even one for the budget minded individual! James went ABOVE AND BEYOND the call of duty and accepted my frame as his own, and provided me with a frame that was now absolutely perfect, and truly, one of a kind. If you're wanting to start your own R2, I highly suggest considering one of his frames. The customer service he provides is truly amazing. Here are some photos of my new and improved frame! Check out the lightened holes on the top of the frame!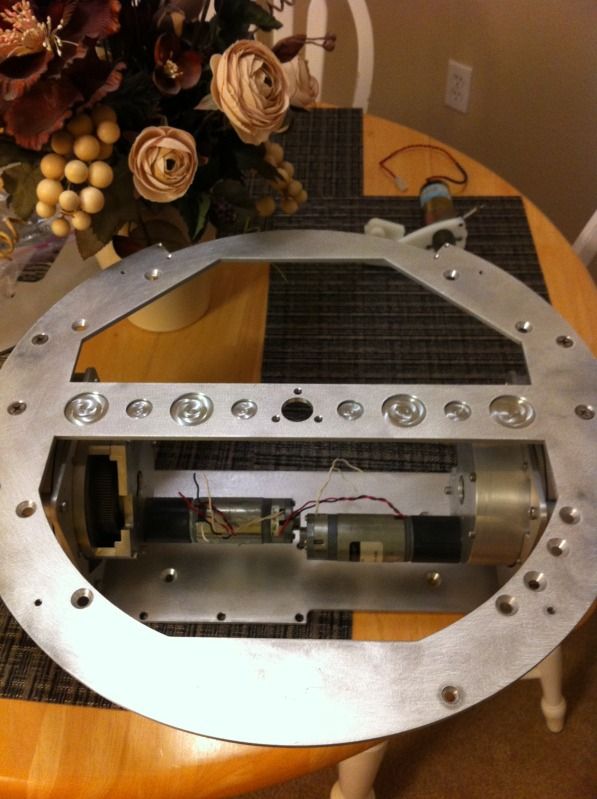 Here is another photo of the top looking across the brace! See that hole in the middle? Yeah, James added a hole for a slip ring!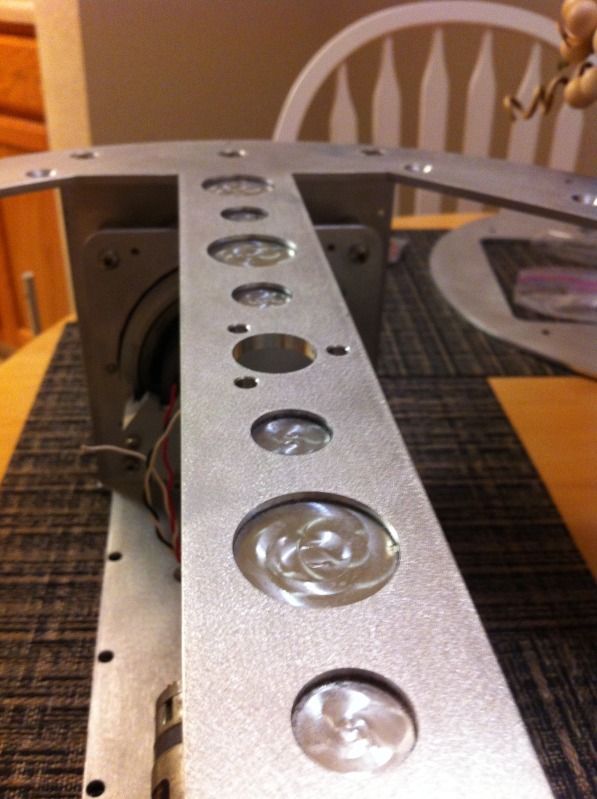 Here is a photo of the frame assembled and the coin slot cut-out that James added!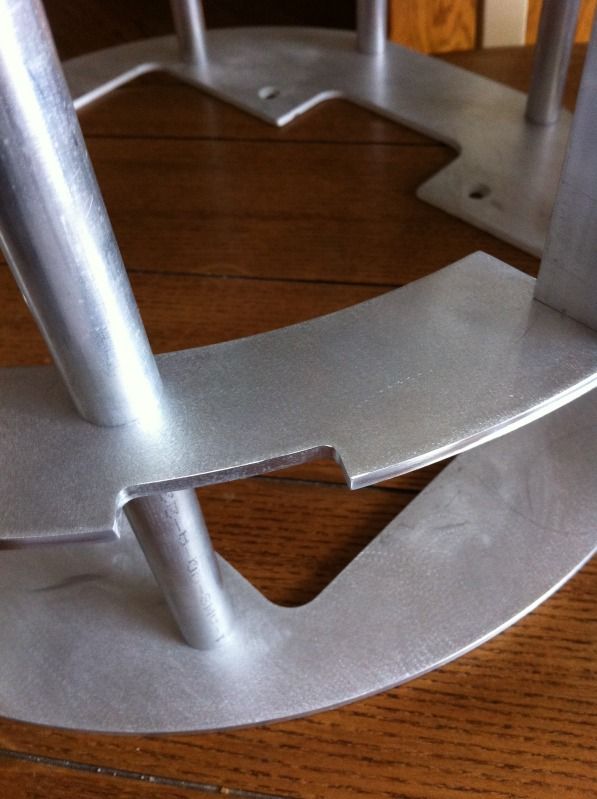 Finally, here is just another shot of it all put together. It's truly unique and amazing. The frame is just drop-dead gorgeous.